About Us
Berger Immigration Law offers a hands-on approach to the client's issue, whether big or small.
To see how Berger Immigration Law can serve your legal needs, call us at 404-234-1619 or e-mail us at contact@bergerimmigrationlaw.com. We are available to assist you.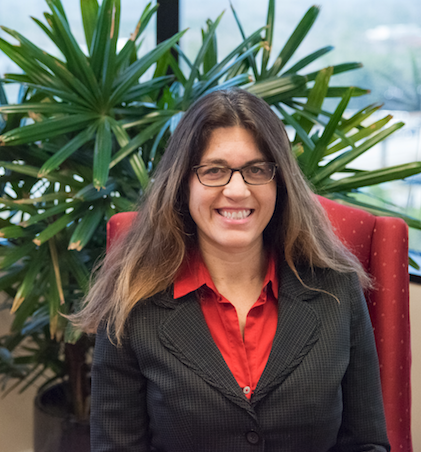 Dara L. Berger
Owner / Attorney
Dara grew up in East Longmeadow, Massachusetts and graduated from Brandeis University in 1997 with Bachelor's Degree in Politics with a minor in Legal Studies. During her schooling she spent one semester at Hebrew University in Jerusalem, Israel.
She received her Juris Doctor from Georgia State University in 2001. Ms. Berger began working with an immigration firm since 2006 and became the Chair of the Immigration Bar. Ms. Berger formed what is now Berger Immigration Firm in 2009 and has been successfully assisting clients in the areas of estate planning (wills and trusts) and immigration ever since. She is licensed in the State and Federal Courts of Georgia.
Licenses, Professional Affiliations and Activities
State Bar of Georgia, Immigration Section Chair (2010-present)
Treasurer (2007-2010)
Member of the American Immigration Lawyers Association (AILA)
CBP Liaison (2010-11); USCIS Liaison (2009-10)
Atlanta Bar, Member
Immigration and International Section, Estate Planning Section
Admitted in the State and Federal Courts of Georgia
Published Articles
"Employer Compliance for Foreign Employees in the New Administration"
February 6, 2017: Article for the Fulton County Daily Report
Speaking Engagements
4th Annual Conference- AILA - Atlanta-Alabama Chapter
Topic- The Proposal: Family Based Adjustment Fundamentals- February, 2016
Urgent Legal Matters- St. Simons, Georgia
Topic: Immigration, September, 2015
Program Chair, Business Immigration Law, State Bar of Georgia
November, 2016 (And speaker on dual representation). September, 2015, September, 2014, May, 2013.
Immigration Workshop: Conquering Family & Employment Immigration Forms
May, 2013; July, 2012
Program Chair, Family Immigration Law, State Bar of Georgia
January, 2011
Testimonials
Attorney Dara Lynn Berger is very attentive to details, she makes sure that every word and every statement will be supported in your case. Unlike most of other attorneys, Dara Lynn Berger actually will keep you posted on your updates. She is always available for you, which what other attorney is? You will be surprised how much effort Dara Lynn Berger puts in your case and what a great job she does. We are applying for our citizenship now and we are definitely are using Dara' s services again. She is very trustworthy. What can be better than when you can trust your attorney and know that she looks after your best interest?
I honestly from the bottom of my heart can say that Dara Lynn Berger is the best attorney and most decent person you can meet. She actually sincerely CARES about an outcome of your case. Our case had many complications created by other lawyers resulting in denial. Dara Lynn Berger not only fixed their mistakes, she actually resubmit our case with much of additional explanations. Her attentive approach and attention to our case resulted in a positive outcome. Only thanks to attorney Dara Lynn Berger my wife and I finally received our green cards.
Dara Lynn Berger is a very higher knowledgeable immigration lawyer. I was struck by her level of knowledge , professionalism and trustworthiness she displayed in my immigration case but more importantly, amazed by her sense of humanity. While serving in my case, Dara was considerate and kind; she follows up with all of the steps involved and updated me on a regular basis. She is not your capitalist minded lawyer who is just interested in your money. She gives you positive result even with the relatively cheaper fees she charges for her work. One of her clients recommended her to me and I would also recommend Dara to anyone who is in the process of applying to any USCIS immigration benefit and would need a professional advise for a positive result.
Dara has been my immigration attorney for over 6 yrs now and I would highly recommend her for all immigration / real estate work. She has been very honest and thorough with my case and I trust her implicitly. I hear of sketchy lawyer stories and am very happy I have her watching over my case. She truly goes the extra mile - she recently went to Canada with me for a visa interview even though my file was entirely in order, just because I needed to feel better about the trip and to alleviate my stress level. She's an excellent lawyer !
Most helpful, most understanding, and most appreciated in making our dreams come true! There were never unanswered questions and never concerns when she was handling things!